Heli Fly Fishing
Fly Fishing Heli Expeditions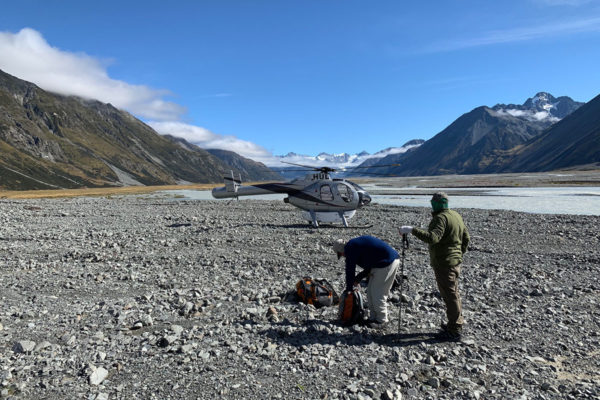 About New Zealand Heli fly fishing excursions, charters and adventures.
When fly-fishing with us at Glendeer access to our prime remote rivers and streams are carried out mostly by a four-wheel vehicle, the drive in alone to our favoured remote streams is an adventure in itself, time to take in the beautiful scenic surrounds New Zealand is world-famous for.
There are certain trout Rivers and Streams along with remote unnamed sensational Spring waters in New Zealand where access can be a little challenging, four-wheel drives, walk-ins,  side by sides are all option for access but for those locations that require extra time to access we may suggest the use of a Heli charter.
New Zealand Fly Fishing Heli Adventures
Using Heli charters into remote or hard to access fishing locations certainly adds an extra element of adventure to the fly-fishing day. The flight alone into these beautiful remote streams can be breath-taking as we get up close to New Zealand's spectacular mountain ranges.  There are a number of rivers and streams where four-wheel-drive access is not available and walk-ins are not practical, so Heli charters are options to access such remote waters.
We use New Zealand's best Heli charter operators for these excursions.
Specialist in Heli-Fishing and Camp-outs
Please do ask for specifics if Heli-fishing or camp-outs are of interest.