Hunting New Zealand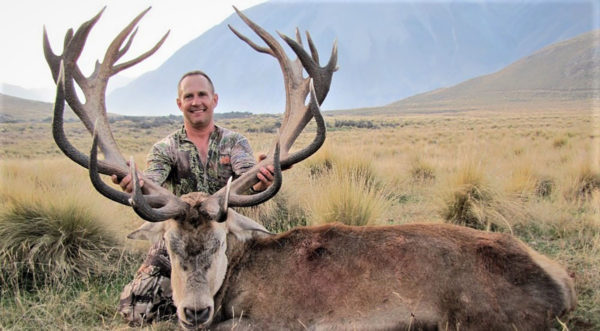 Red Stag Hunting New Zealand – Big Game Trophy Hunting NZ is all about:
Red Stags, Bull Tahr, Chamois, Fallow Buck, Elk, Arapawa Ram all in a pristine wilderness environment. With exceptional hunting, accommodation and cuisine, welcoming hosts and professional guides, New Zealand truly offers a complete hunting experience.
A professional dedicated team you can rely on:
Outfitter, Host and Guides
Experienced, Skillful, Qualified, Reliable
Glendeer Offers New Zealand's Finest Red Stag And Bull Tahr All-Inclusive Trophy Hunting
Wild free range Red Stag, Bull Tahr, Fallow Buck, Chamois  Trophy Hunting.
Wilderness private preserve estate hunting for Red Stag Silver and Gold classes.
Jump to the Red Stag Trophy Hunts for more information on our available hunting options and pricing.
The Glendeer team hold a reputation for delivering New Zealand's finest Big Game Trophy Hunting experience's.  Our established depth in recourses insures we offer some of New Zealand's best Red Stag and Bull Tahr all-inclusive trophy hunting. Starting with the free-range kiwi classic Bronze class moving into the heaver Silver and Gold classes.
New Zealand has a well-earned reputation for its high numbers of incredible Red Stag Trophy's taken every Red Stag hunting season.  Your professional big game hunting guide will work closely and intently with you in delivering a world-class hunting experience and in securing a magnificent Red Stag Trophy.
Outfitter, host and guides you can rely on, all work extremely hard to ensure your time in New Zealand runs as planned, that your time in New Zealand is enjoyable and all Big Game Trophy Hunts ultimately meet and surpass your expectations.
Big-game trophy hunting is our business, our commitment and focus on your overall success and enjoyment is first and foremost, pure and simple.
The Glendeer team know the value of  Professionalism, the importance of connecting with clients and showing a genuine interaction with all guest, these are the foundations of which we have built this successful family business.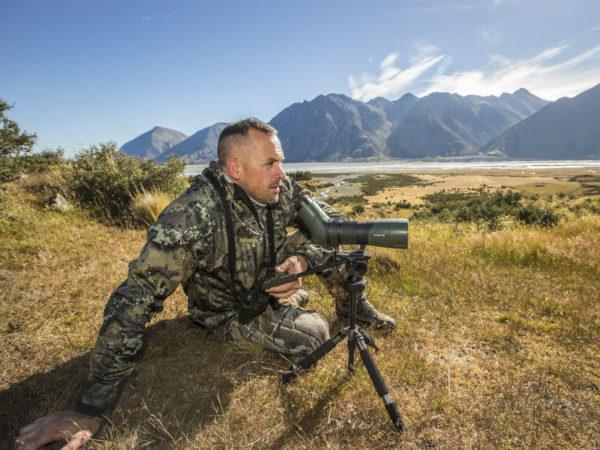 Red Stag Trophy hunting with Glendeer offers a selection of New Zealand's best red stag hunting and hunting territories. These spectacular hunting grounds allows us to offer a wide range of hunting options in an environment to fulfil most hunters' dreams hunt scenario.  Free Range hunting in wilderness national parklands, high country estates, private hunting preserves and our high-country private ranch partner all offer New Zealand's best red stag and bull Tahr hunting imaginable.
The hunting grounds are picturesque in every form, lowland tussock snow grass pastures give way to rolling hill terrain moving up into Sub-alpine meadows with spectacular snow-capped mountains in the background, hunting terrain to fit with everyone's hunting ability and fitness levels, hunting for both rifle and bow hunters.
About Your Head Guide & Outfitter:  Paul McLauchlan
Accredited Outfitter and guide dedicated to delivering some of New Zealand's best Trophy Hunting expeditions in the picturesque South Island of New Zealand.
With a deep passion for the greater outdoors, Glendeer's professional experience in the hunting domain ensures an experience that will showcase and deliver the very best of New Zealand's trophy hunting opportunities.
Red Stag Hunting New Zealand – Big Game Trophy Hunting NZ
Glendeer offers an amazing variety of New Zealand's Red Stag and Bull Tahr Trophy Hunting adventures, all-inclusive itineraries as well as personalized custom itineraries.  As New Zealand's professional outfitters and guides, Glendeer's pure depth of resources is truly immense, holding incredible knowledge of New Zealand's distinctive valley systems, spectacular alpine mountain ranges and magnificent trophy game hunting habitat.  All paired with a unique understanding of the surrounding beautiful native forests and incredible topography, of which encompasses this unique piece of paradise in the South-West Pacific. This is Red Stag utopia!
The Glendeer Team shows an instinctive ability to connect with clients on a professional and personal level, humor and enthusiasm come naturally, presenting an enjoyable – safe and rewarding time is first and foremost.
Client referral list
Please do not hesitate to request our client referral list to make contact with past and present hunters to validate the Glendeer hunting experience.
FAQ Questions and Answers
Glendeer have a very detailed FAQ document that answers a good number of frequently asked questions such as – travel information arrival and departures – importing of rifles and bows if you wish to bring your own/ we can supply rifles, trophy care – documents ready for export – taxidermy – export broker – bookings and deposits – gear list – temperatures.
Glendeer welcome all information requests. 
The foundations are set: the hunt begins
By foot or side by side all-terrain vehicle, we leave the comfort of the hunting lodge or hillside accommodation, making our way into the stunning surrounds of our hunting environment and outer alpine meadows.
Greeted by spectacular alpine vistas and distant snow-capped mountain ranges all set the scene in our primary hunting territories, this is spot, walk and stalk hunting at its finest. Exhilarating, mesmerizing, sometimes a little surreal this is hunting New Zealand.
Professional guides working intently with you, searching, spotting, and assessing game, the stalk in,  and all the key attributes and elements that come with all great memorable hunts, this is hunting New Zealand, this is hunting with us at Glendeer Guides
New Zealand's most recognized hunts
Red Stag and Bull Tahr
Select from one of our popular Red Stag all-inclusive package hunts or customize your own trophy hunt and hunting itinerary.
New Zealand is truly unique,  such welcoming people to all inbound guests, professionalism shown at every level, superb accommodations, fresh produce making for delicious dining, anyone with an interest in the outdoors and adventure pursuits will truly find themselves in paradise.